Mesquite AMBUCS constructs barrier-free ramps for elderly and disabled homeowners in Mesquite and surrounding communities at no charge.  We construct 4 to 6 ramps per year valued at $2000 each. Our ramps are permitted and comply with city code and Texas Accessibility Standards. We also provide threshold transition ramps and handrails on a case by case basis.
The smiles we receive by giving someone the simple ability to check their mailbox again is priceless. Restoring someone's mobility and independence is very gratifying.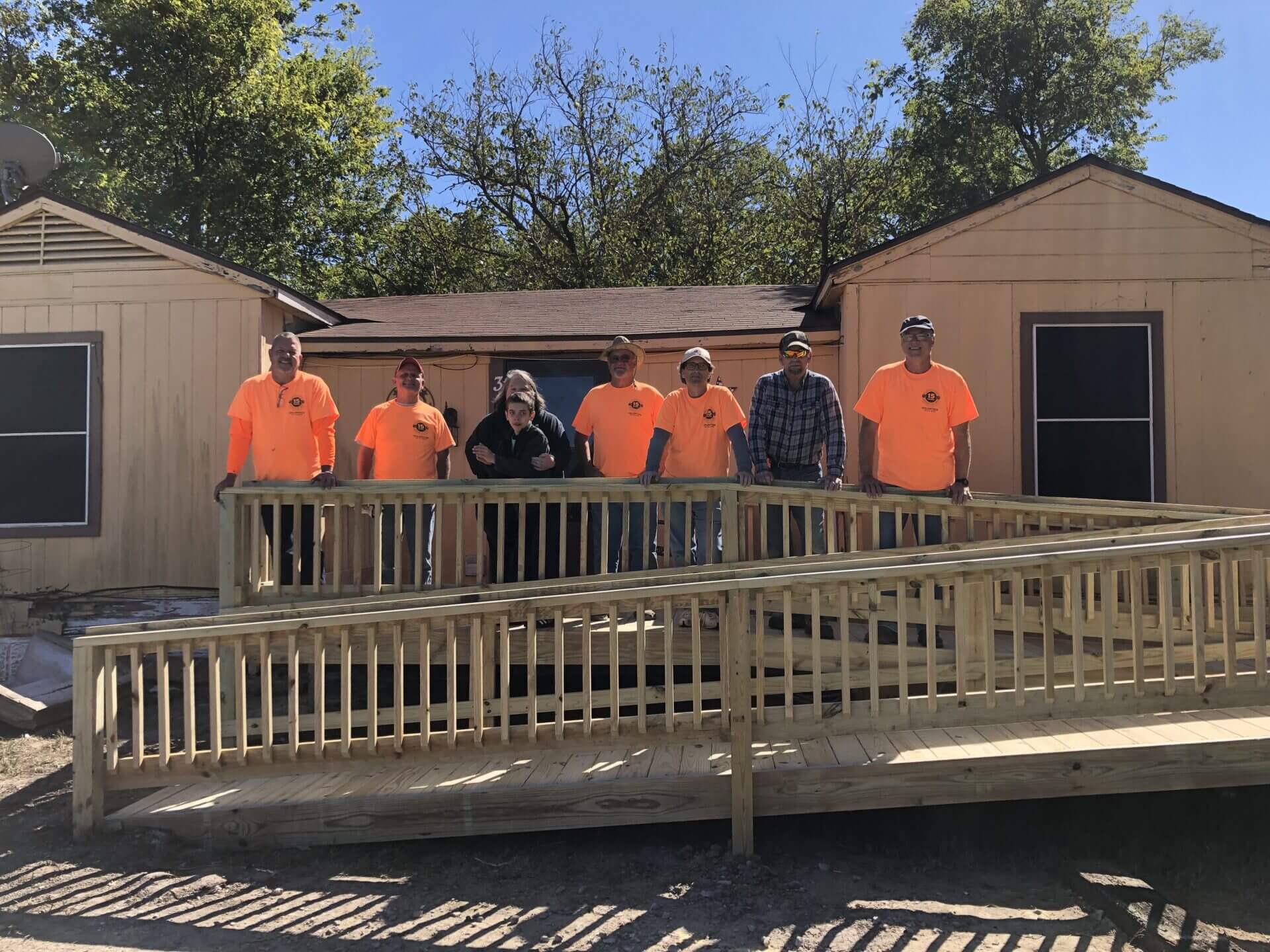 Our goal at Mesquite Ambucs has always been to improve the lives of disabled adults, children and veterans. We achieve this goal by building barrier-free ramps to improve their mobility and enable them to move around independently.
If you are a homeowner and need a barrier-free ramp, please contact us at [email protected].