Helping MOBILITY IMPAIRED
Adults, Children & Veterans
Non-Profit Charitable Organization in Texas
Mesquite AMBUCS is a 501(c)(3) non-profit charitable organization established in 1984.
Mesquite AMBUCS works toward improving the mobility of disabled children, adults, and veterans.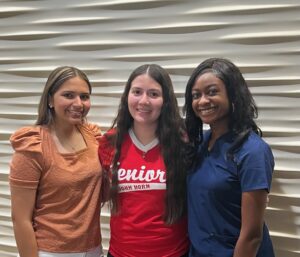 Congratulations to the 2023 Mesquite AMBUCS Big Hat Scholarship recipients!!!
Emily Serrano                                    Horn High School
Elizabeth Akanji                               Horn High School
Delilah Abuawaida                          Mesquite High School
Mesquite Metro Big Hat Golf Tournament THANK YOU
MESQUITE METRO 29TH BIG HAT GOLF TOURNAMENT SPONSORS
TITLE SPONSOR
TDC2
DIAMOND SPONSORS
Whataburger of Mesquite, Future Infrastructure
PLATINUIM SPONSORS
Sparks Foundation, Excell Electric, G-Man, Audi Dallas, Tower Archer
GOLD SPONSORS
STC Utility, Tech Group & Assoc, Pickle Juice Company, Dakota Utility Contractors, Dallas Door & Supply Company, All You Need Promos, S.A.F.E.(Regi Carver)
SILVER SPONSORSHIPS
Lewis Thomas Law, Platinum Mechanical, White Properties, Vermeer, Team Fishel, Edward Jones (Jody Madding), American National Bank, Gigabit Fiber, Guild Electric & Telecom, Cramer Law, GNF Contractors, Best Promotions, Milwaukee Tools, Home Depot, Integrity First Rockwall, Boroughs Sign Company
AMTRYKE SPONSORSHIP
Eagle Eye, Susser Bank, Mesquite Plumbing, Saatkamp Foundation
SPECIAL THANKS
Massage Envy, Kastra Elion Vodka, Kearney Feed Yard Cafe, TLC Events, LJA Telecom, Ken Taylor (DDS), Busted Knuckle Auto & Diesel, Redwing Shoes, Lakeside Ambucs Club, Bakers Ribs, US Olympic/Paralympic, Johnson Eng & Assoc, Watland Custom Underground, Dallas Golf, RB Designs, Quality Home
Rockwall Golf & Athletic Club
Mesquite Metro Ambucs Members and Volunteers
The Mesquite Metro Ambucs, wishes to thank all the above sponsors for their continued support of our 29th Big Hat Golf Tournament. Our club is blessed to have so many companies and individuals believe in our mission statement.
The National AMBUCS Organization
The National AMBUCS Organization was formed on May 18, 1922, in Birmingham, Alabama. With 4,952 members in 158 chapters in 33 states, we work with a motto of "shoulders together."
We have awarded $9 million by way of scholarships to nearly 15,000 students. Our Amtryke program started in the year 1995 and has given away over 30,000 Amtrykes.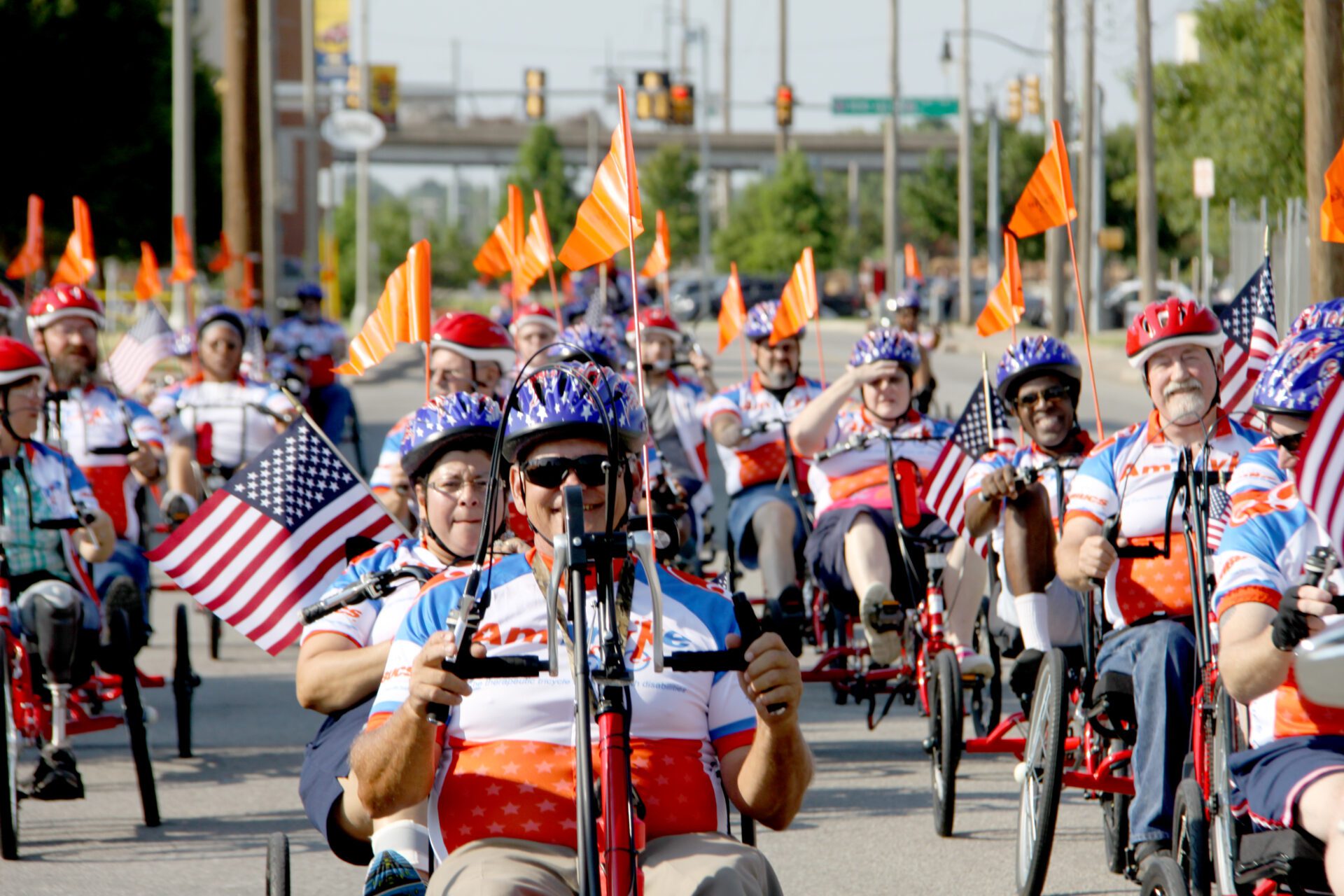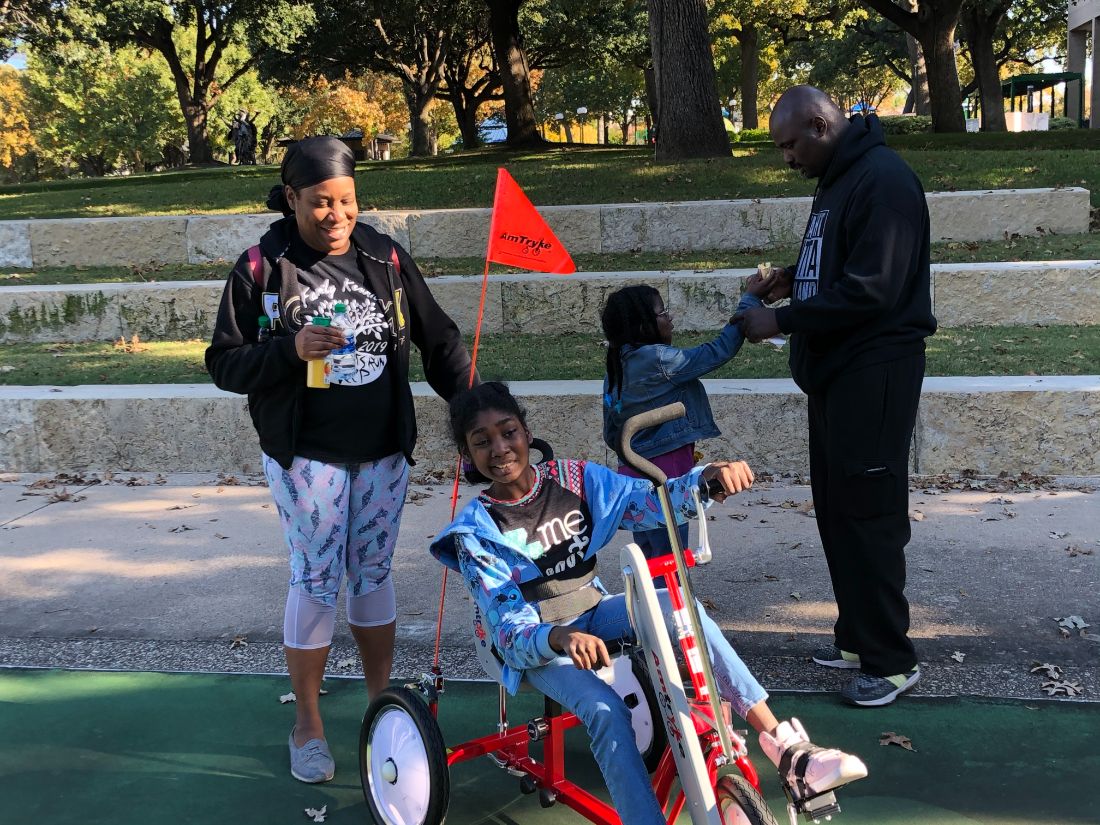 Mesquite AMBUCS' mission is to enhance the lives of adults, children with special needs and disabled veterans by improving their mobility through therapeutic tricycles known as Amtrykes and building barrier-free ramps.  Mesquite AMBUCS also provides scholarships to PT/OT students and performs other acts of community service.
National & Regional Conferences
The current national AMBUCS president is Scott Buckelew. There is a national in-person or virtual conference held every fall. A regional conference is also held every spring that is led by the regional director, currently Dave Hallberg.
One must first be a chapter leader to become a regional director. Regional directors can then be elected as the national president.