Helping MOBILITY IMPAIRED
Adults, Children & Veterans
Non-Profit Charitable Organization in Texas
Mesquite AMBUCS is a 501(c)(3) non-profit charitable organization established in 1984.
Mesquite AMBUCS works toward improving the mobility of disabled children, adults, and veterans.
News and Upcoming Events (see EVENTS tab)
Mark your calendars for the next Big Hat Charity Golf Tournament on Monday, April 24, 2023 at the Rockwall Country Club.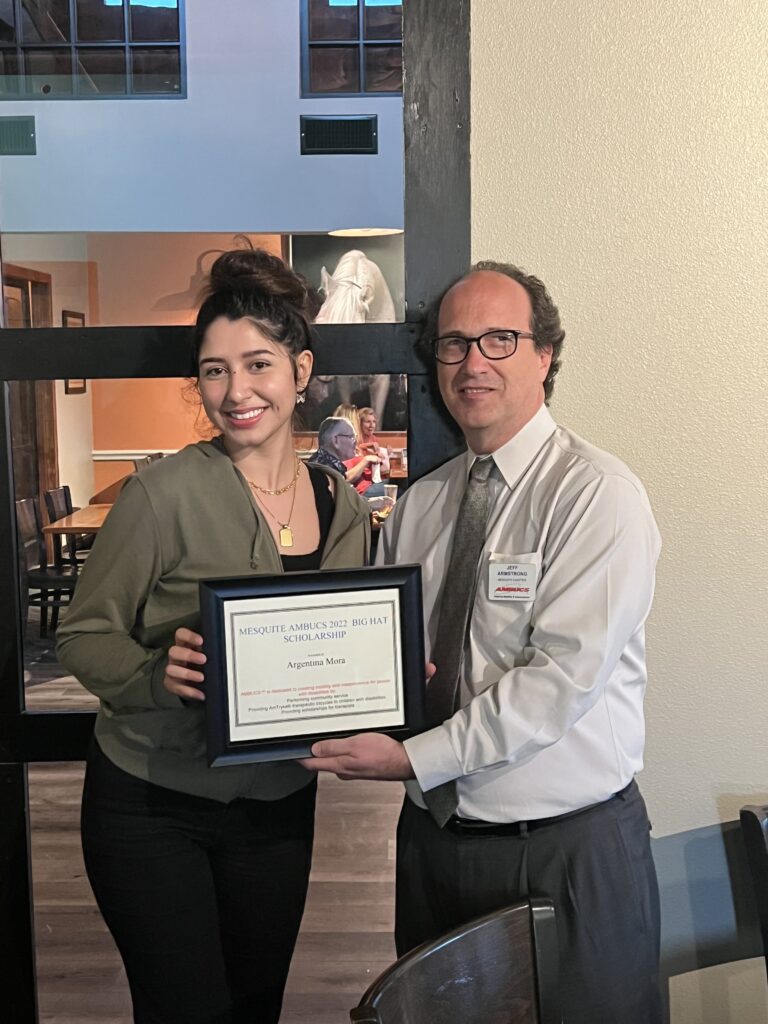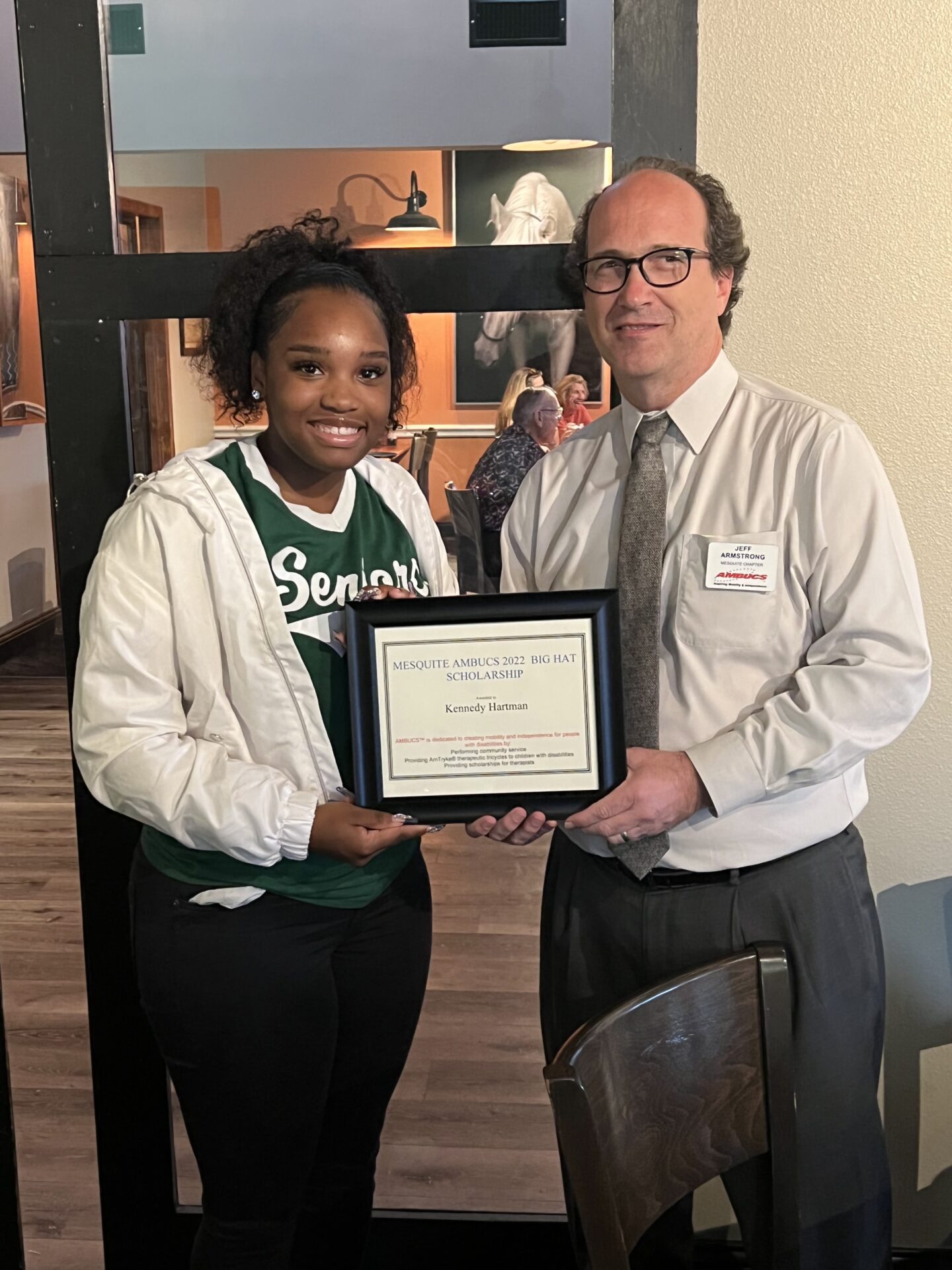 Congratulations to our three 2022 scholarship winners - Argentina Mora and Kennedy Hartman from Poteet HS and Diya Patel from North Mesquite HS.
The National AMBUCS Organization
The National AMBUCS Organization was formed on May 18, 1922, in Birmingham, Alabama. With 4,952 members in 158 chapters in 33 states, we work with a motto of "shoulders together."
We have awarded $9 million by way of scholarships to nearly 15,000 students. Our Amtryke program started in the year 1995 and has given away over 30,000 Amtrykes.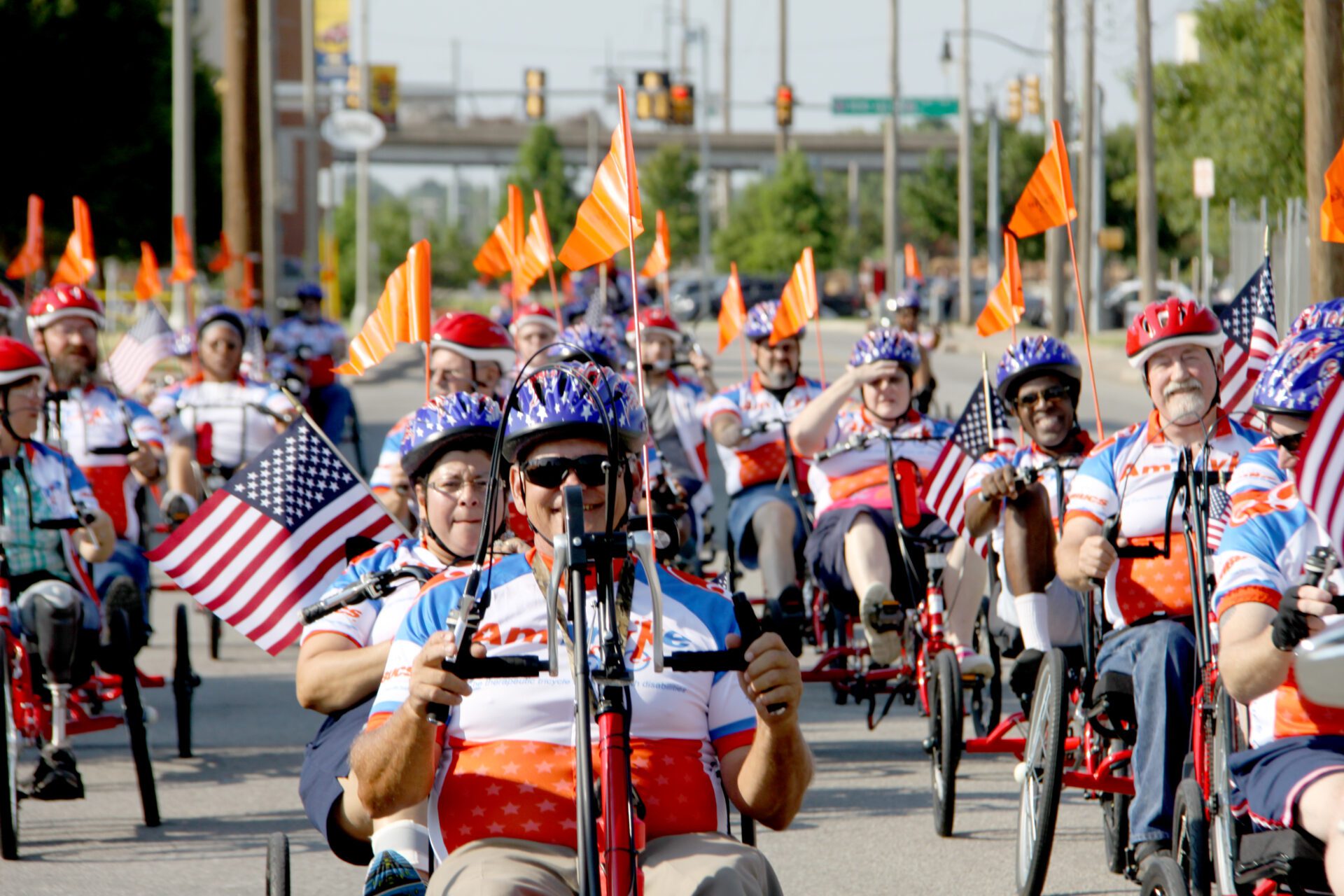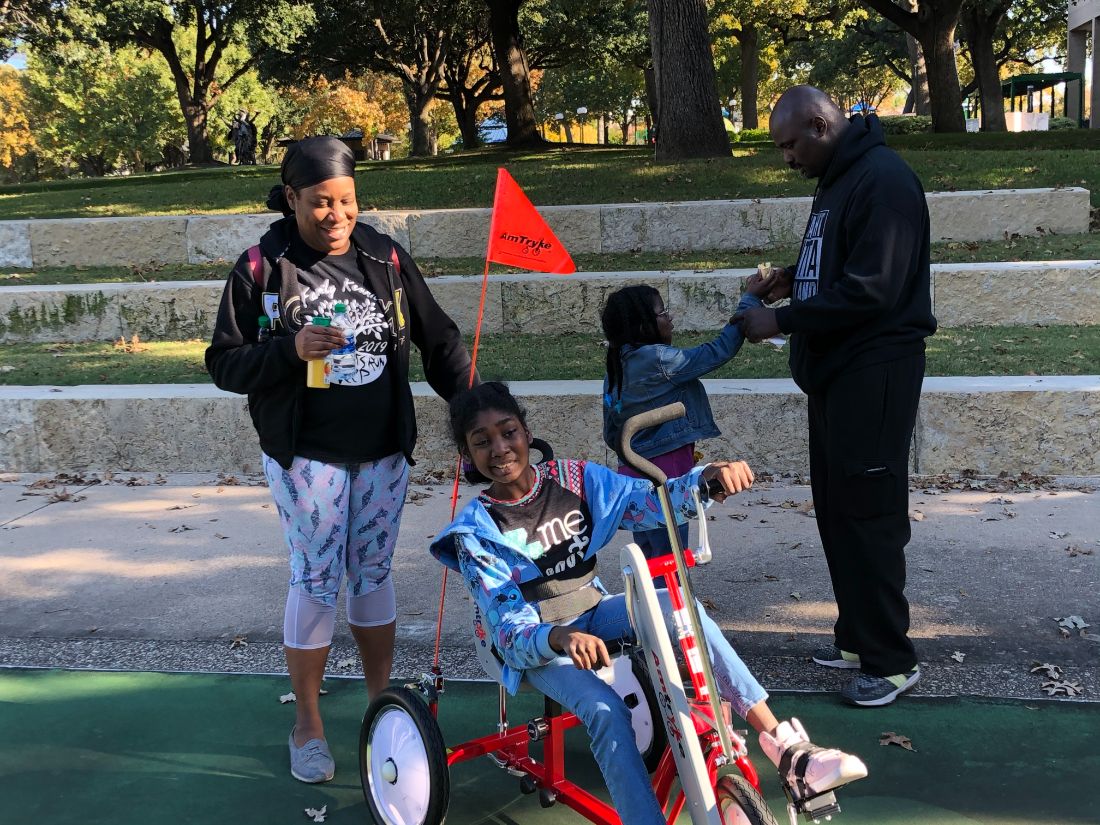 Mesquite AMBUCS' mission is to enhance the lives of adults, children with special needs and disabled veterans by improving their mobility through therapeutic tricycles known as Amtrykes and building barrier-free ramps.  Mesquite AMBUCS also provides scholarships to PT/OT students and performs other acts of community service.
National & Regional Conferences
The current national AMBUCS president is Scott Buckelew. There is a national in-person or virtual conference held every fall. A regional conference is also held every spring that is led by the regional director, currently Dave Hallberg.
One must first be a chapter leader to become a regional director. Regional directors can then be elected as the national president.