Improving the Mobility of the Mobility Impaired
For more than 37 years, Mesquite AMBUCS has been working to enhance the lives of disabled children, adults and veterans. Our key program is the Amtryke Program, where the organization works with a physical therapist to fit an appropriate therapeutic tricycle to an individual.  These Amtrykes are given away for free at special events.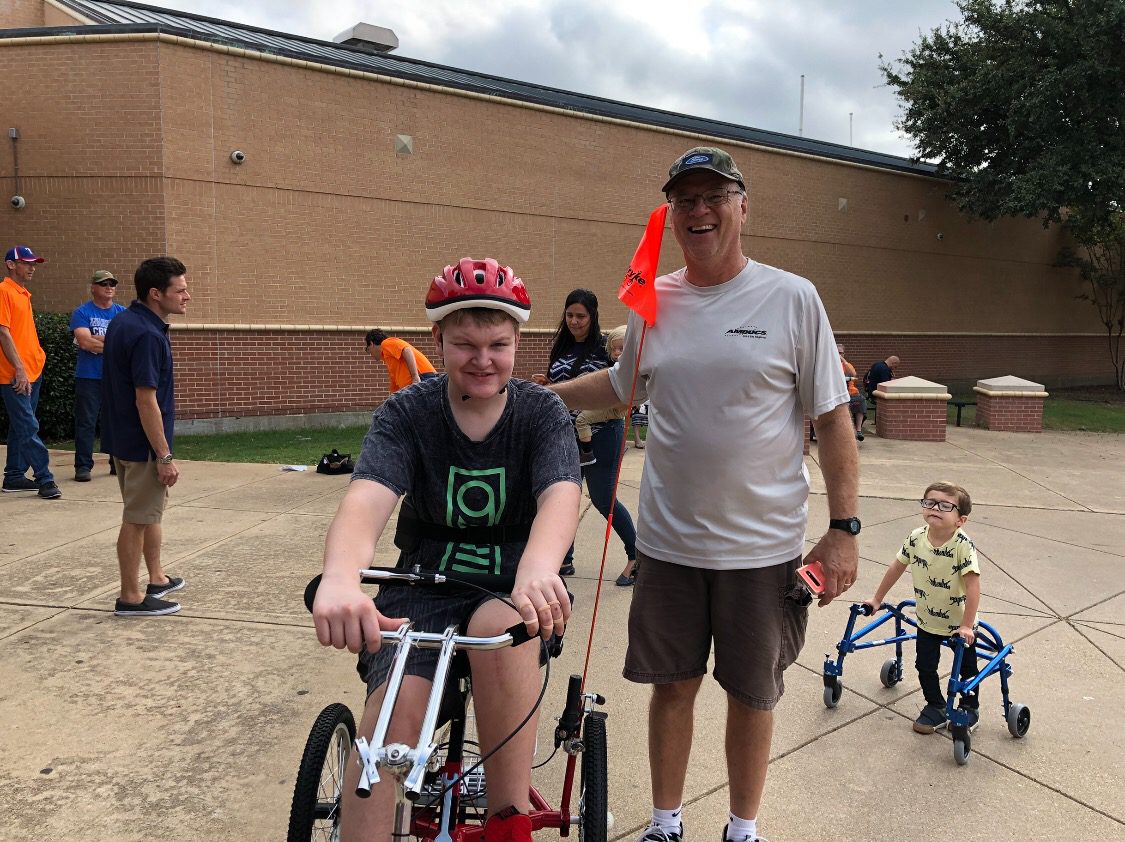 Therapeutic Tricycles (Amtrykes)
The Mesquite AMBUCS chapter raises funds to purchase and donate Amtrykes to those who are unable to operate traditional bicycles. For over two decades, these AmTrykes have provided therapeutic benefits tailored to individuals to improve their muscular development and coordination.  These individuals include:
Amtrykes can be hand and/or foot-powered and accommodate riders of all sizes, ages and abilities. If a child is severely disabled, the parent or caregiver can control the Amtryke from the rear. Riding an Amtryke improves fitness and coordination. The ability to ride an Amtryke improves the child's confidence and self-esteem and permits the child to participate in normal activities with other children and siblings.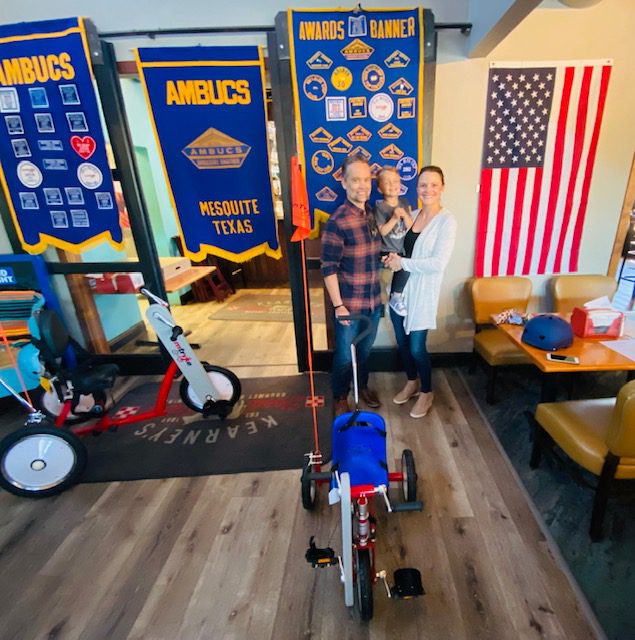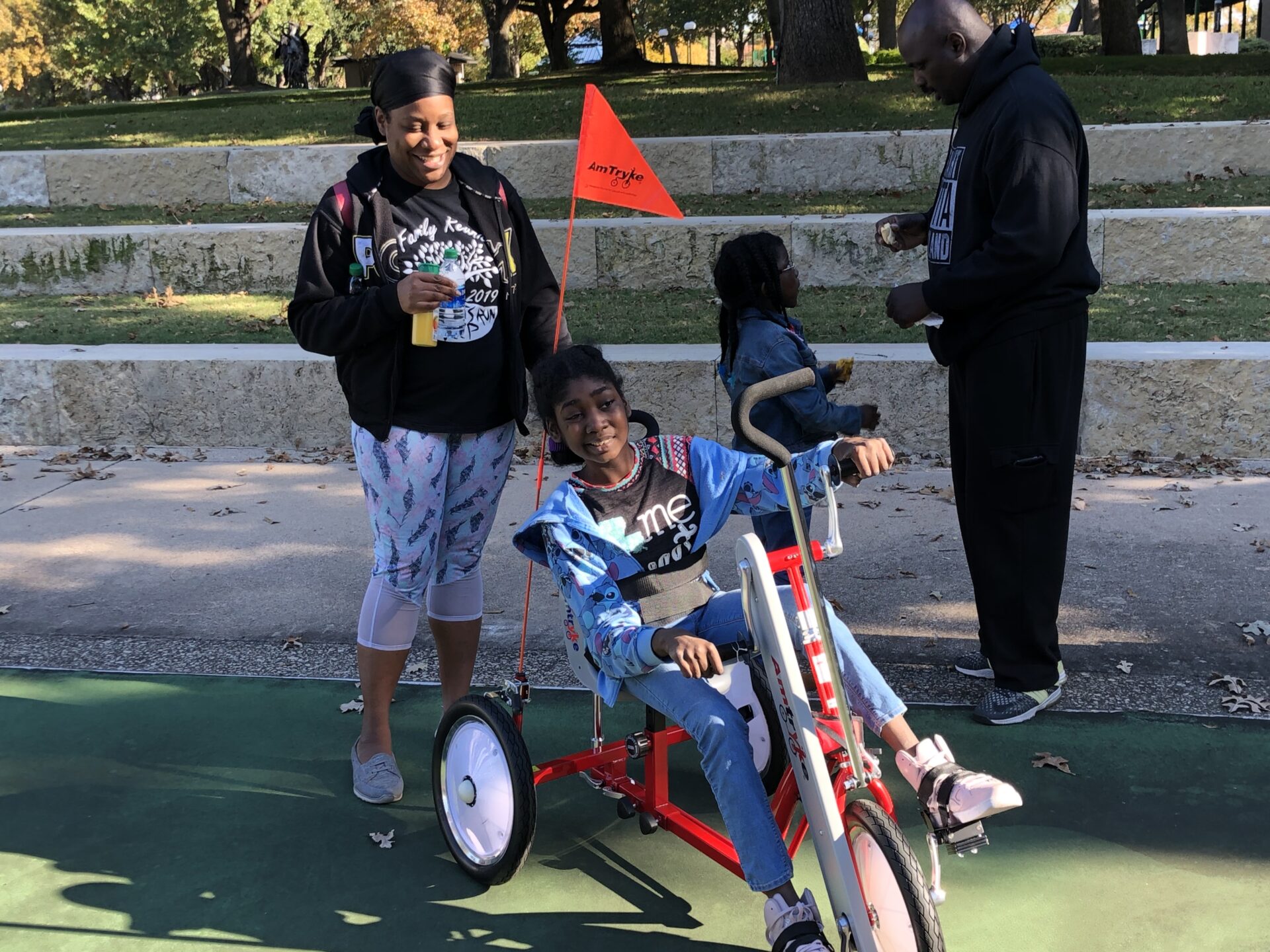 Mesquite AMBUCS gives away 45-50 Amtrykes a year to deserving individuals. The value of each Amtryke ranges anywhere between $670 and $1430 each. A referral from a physical therapist is required to be eligible for the Amtryke so the appropriate Amtryke can be provided. Amtrykes are assembled and fitted by the club members. Parents are taught how to safely place their child on the Amtryke.
The Amtrykes are given away on special events